Amélie has a strange feeling of absolute harmony. It's a perfect moment. A soft light, a scent in the air, the quiet murmur of the city. A surge of love, an urge to help mankind overcomes her. - from Amélie (2001)
Gosh I just love that movie...
I mean, c'mon what girl doesn't want to spend her days in the streets of Montmartre like Amélie?
A painting of Sacré-Cœur, the big beautiful basilica, and the Montmartre neighborhood behind it hung on my wall as a child. The painting was a gift from my dad, he's traveled to Paris often having worked here and in several other French cities over the last 20 or so years. It's a place I've dreamed of since my first childhood visit.
I woke up the other morning and decided it was the day I would visit a few of my favorite destinations, and well, those that were so beautifully depicted in the film as well.
I took the Metro to the Rue Des Abbesses station and wandered behind Sacré-Cœur to the cobblestone street in which the bluebottle buzzes along as the film opens. From there I made my way down to Le Grenier à Pain, the 2015 winner of "Best Baguette" in Paris. I loaded up my bag with a salmon and spinach quiche, and a baguette (of course) and ventured along to have a little morning picnic on the hilltop in front of the cathedral.
A bit later in the afternoon I asked the girls to meet me at another of Amélie's spots: Canal Saint-Martin. In the film she skips stones from the Canal bridge as Yann Tiersen's soundtrack plays in the background... It's a truly gorgeous scene.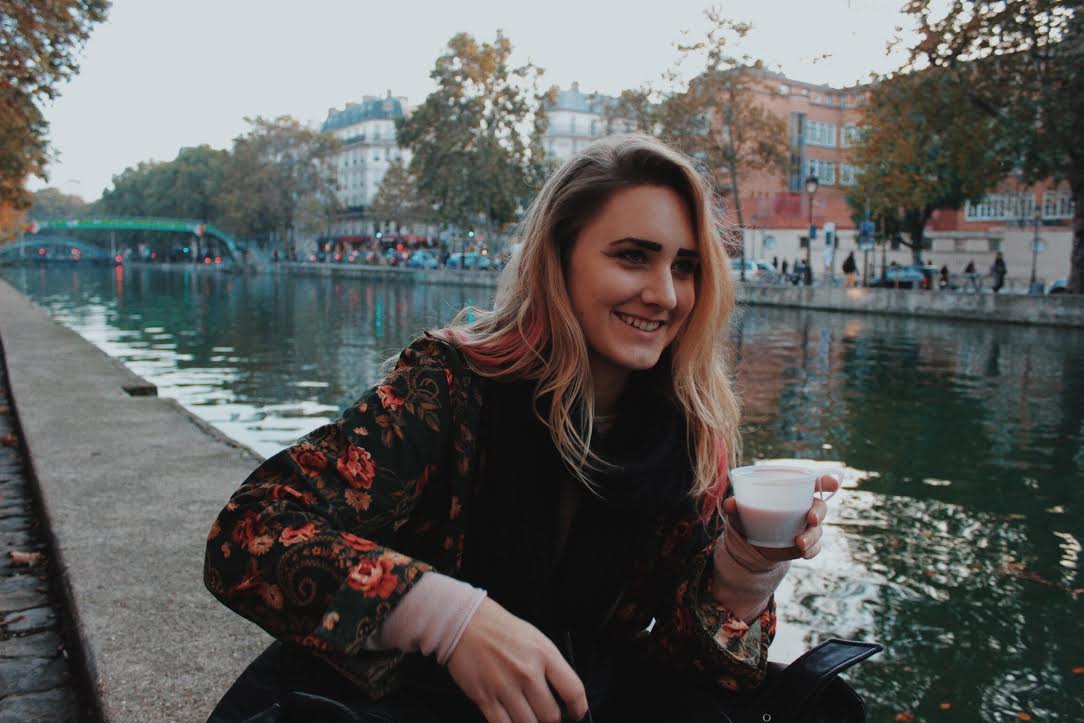 Chelle and Hailee met me and we walked all along the Canal, watched a ship named Sandra work all the way down the locks, and then bought a bottle of rosé to toast to another amazing Parisian day.
It's been so nice keeping notes about these days to share with you guys. I've got museums and cemeteries to share, and a few other special little secret spots too. Thanks for reading you, it truly means the world to me! Bisous!
xoxo,
Andi